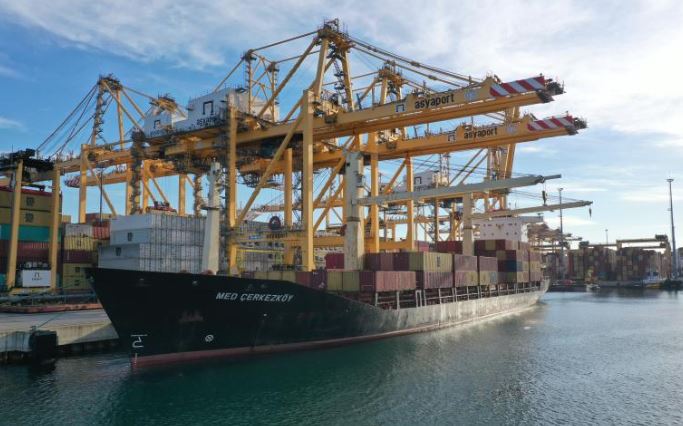 The 1,076 TEU container ship MED Cerkezkoy run aground onto the west coast of Tilos island on the Aegean sea in Greece at around 02:00 (UTC) on 24 February.
The 146-metre-long vessel, operated by 17 Turkish seafarers, was sailing from the port of Piraeus in Greece to the port of Latakia in Syria.
According to Greek media, two vessels of the Greek coast guard are already on the scene of the incident, while a Greek-flagged tugboat is expected to arrive to provide support to the boxship.
"The weather conditions are very good and at the moment there is no sinking issue," stated the Greek authorities.