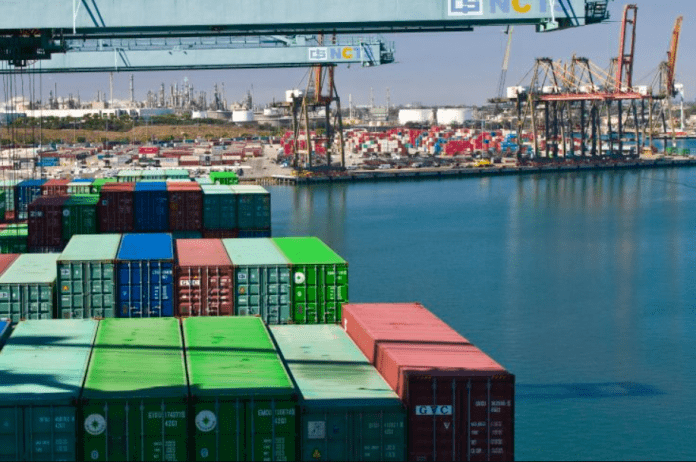 Container exports to the United States from 18 Asian economies declined by 20.1%, reaching 1,468,276 TEUs in January, according to the Japan Maritime Center (JMC).
Container movement on the route has lost momentum as it was much more robust in the previous year, and there has been a year-on-year contraction for five months in a row.
Exports from China to the US plummeted by 25.4% to 822,047 TEUs, from Taiwan by 28.5% to 48,124 TEUs, and from Japan by 19.9% to 43,829 TEUs.
At the same time, box exports from South Korea to the United States remained almost unchanged at 91,981 TEUs.
The exports have also decreased from the countries included in the Association of Southeast Asian Nations (ASEAN) by 11.8% to 342,926 TEUs.
Especially, the container exports from Vietnam to the US fell by 12.5% to 166,550 TEUs, despite the fact that the country managed to hold the largest share in the region.
Furthermore, those from Thailand shrank by 3.7% to 70,005 TEUs, from Indonesia by 14.2% to 38,961 TEUs, and from Malaysia by 23.6% to 29,681 TEUs.
In addition, container traffic from South Asia to the United States was quite similar, waning by 4.5% to 113,069 TEUs in total.
Finally, the number of containers moved from India to the US remained nearly the same, sinking a minute 0.1% to 85,452 TEUs, but those from Bangladesh slid a more notable 10% to 11,555 TEUs.