Kalmar has agreed with SAAM Group, the fourth-largest port operator in South America, to equip Chile's San Antonio Terminal Internacional (STI), a port operated by SAAM and SSA Marine, with 26 Ottawa T2 terminal tractors.
The new machines are expected to be delivered during the fourth quarter of the current year and will be added to the existing fleet at STI, which includes approximately 25 Kalmar Ottawa terminal tractors, 11 of which are Kalmar Ottawa T2 units with the same configuration delivered at the end of 2020.
The order is the first step in the investment plan agreed with the port authority, Empresa Portuaria de San Antonio, that will extend the terminal concession until 2030, strengthening its efficiency with more modern equipment, according to a statement.
STI's General Manager, Rodrigo Galleguillos commented that the investment plan, which will entail an investment of US$44 million, will improve conditions on the dock, in the yard and at the gate, aiming to enhance capacity by approximately 30% and to reach a throughput of around 1.6 million TEU per year.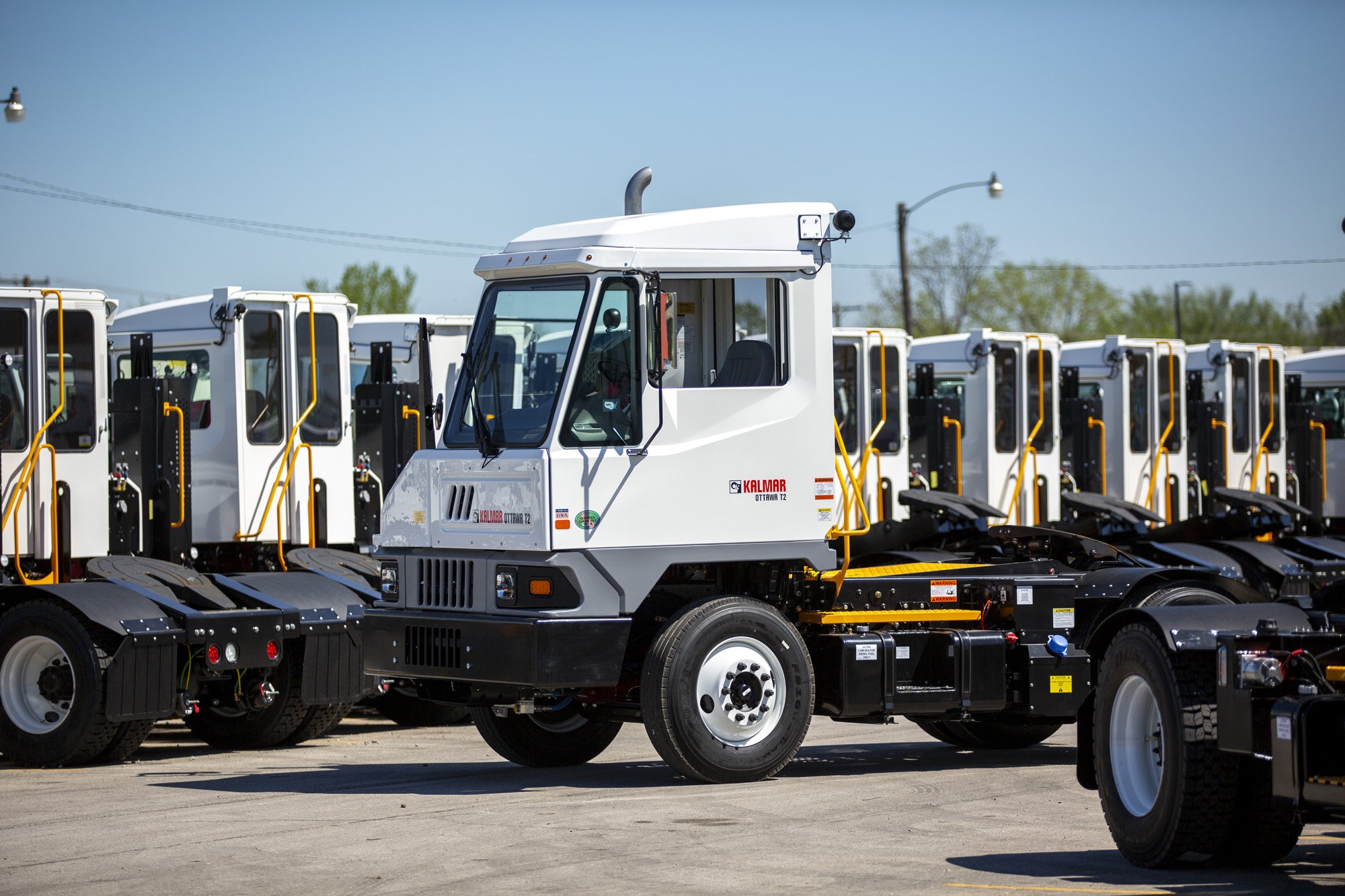 Kalmar Ottawa T2 terminal tractorsKalmar said its Ottawa T2 Terminal Tractor is a purpose-built truck featuring an ergonomic cab design, fast fifth-wheel lifting and easy-access service points to speed up routine checks and servicing.
In 2020 the Ottawa terminal tractor line based in Kansas, US achieved a significant milestone with the completion of the 75,000th unit.
The new terminal tractors will include the Kalmar Insight performance management tool, which will provide the team at STI with access to real-time data such as running hours, fuel consumption, idle time, production time, distance travelled and other key operational indicators.
The order for the new equipment was booked in 2021 second quarter order intake of Kalmar's mother company, Cargotec.