A crewman on one of Evergreen Marine Corporation's ships was tied up during an attempted robbery, while the vessel was anchored in Manila port in the Philippines.
The Taiwanese liner operator has confirmed to the media that on 5 April, the 2,800 TEU Panama-flagged Ever Boomy was docked at Manila when at 2 am local time, some robber boarded the ship.
An Indonesian crew member patrolling the deck had his hands tied and his head was hit several times. The crewman alleged that the attackers tried to throw him overboard, but he managed to escape and report the incident to the ship captain.
The captain promptly notified the Philippine Coast Guard and the Panama flag state authority, while mobilising the crew to gather at the bridge.
The robbers fled before the coast guard personnel arrived.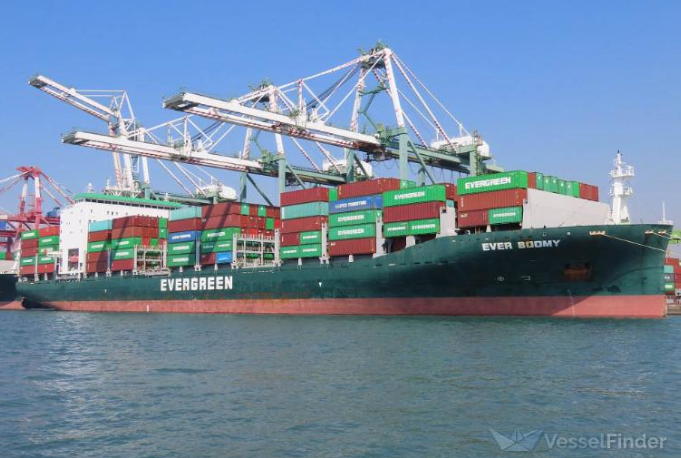 Ever Boomy / Source: VesselFinder
Evergreen stated that none of the crew members were hurt and nothing valuable was taken from the Ever Boomy, adding that the incident did not interrupt the ship's sailing schedule.
Ever Boomy is assigned to an intra-Asia service, calling Dalian, Tianjin Qingdao, Hong Kong, Shekou, Kaohsiung, Manila, and Laem Chabang. The ship left Manila on 6 April and is due to arrive in Laem Chabang today (10 April).
The total number of piracy and armed robbery against ships in Asia has increased marginally in 2022 compared to 2021, according to the Regional Cooperation Agreement on Combating Piracy and Armed Robbery against Ships in Asia.
In 2022, 84 incidents of piracy and ship robberies were reported in Asia, up 2% from 2021. These incidents included two attempted robberies on one of Pacific International Lines' container ships, the 1,080 TEU Kota Hapas, which was boarded by three men in two separate incidents while berthed at Makar port in the Philippines on 18 April 2022.
The Singapore Strait, Bangladesh, Malaysia and the South China Sea saw an uptick in attacks, while there was a decrease in incidents in Indonesia, the Philippines and the Sulu-Celebes Sea.
---
Martina Li
Asia Correspondent