Representatives from the port of Gothenburg and the port of Los Angeles signed a Memorandum of Understanding (MOU) to enhance their relationship and cooperation on a number of important topics, such as sustainability, digital and physical infrastructure and potential trade opportunities.
The agreement was signed at a ceremony at the Port of Los Angeles in the United States.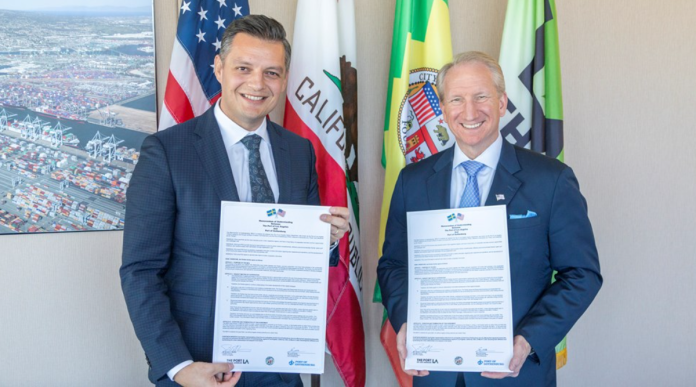 Specifically, the agreement focusses on best practice sharing, consultation and exchanging of ideas on issues deemed critical to both ports. These include supply chain efficiency and digital technology, and the sharing of lessons learned from the Port Optimizer™, the data portal developed by the port of Los Angeles and in use at the Swedish port of Gothenburg since 2021.
Moreover, the two partnering ports will collaborate on ways to improve energy and alternative energy use, as well as strategies for incorporating new and emerging green technologies to minimise the impact of port operations on local communities and the overall environment.
"Digitalisation and decarbonisation are some of the areas where our two ports are frontrunners in Europe and the Americas," commented Gothenburg Port Authority CEO, Elvir Dzanic.
He added, "As we both have strong ambitions to keep pushing things forward, we will both benefit by developing and building off of each other's innovations, ideas and best practices in these and other areas."