Workers at the Port of Felixstowe, who have launched an ongoing strike over wages from 21 August, have not come to an agreement with CK Hutchison, the Hong Kong-based port owner.
General secretary of the British trade union Unite, which represents the workers in the dispute, Sharon Graham pointed out that the strike could continue until the end of the year, if Felixstowe Dock and Railway Company, the port operator owned by Hutchison Ports UK Ltd, does not improve its offer.
During negotiations on 8 August, the port operator offered a 7% pay rise and a single payment of £500 (around €600 or US$600), but the union rejected the company's settlement.
Addressing the striking dockworkers, Sharon Graham said, "The company [Felixstowe Ports] is making an absolute fortune. It could pay 50% more on wages and still be in profit. We are asking for 10%. What is the problem? The company needs to come clean and open the books about their untold billions."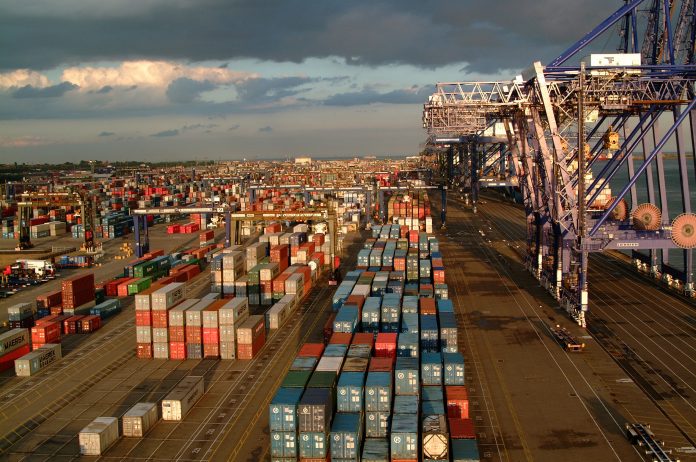 Sharon Graham highlighted "forensic research" on CK Hutchison operations. "Every single client, every investor, every decision maker at CK Hutchison is being looked into. I will be inviting the shareholders at CK Hutchison, the clients of CK Hutchison, the decision makers of CK Hutchison to meetings with me, to open the books on what is going on. The company's refusal to settle the union claim is about corporate greed," he said.
In an announcement on 23 August, Graham noted, "The Port of Felixstowe is the epitome of an economy that doesn't work for workers. In 2021 the company accounts show profits that are the highest in recent company history, along with bumper dividends. So there's a bonanza for the shareholders and a pay cut for the workers."
Meanwhile, the strike, which is the first one at Felixstowe port since 1989, continues to delay vessels and wreak havoc with supply chains. According to the latest report by the global information technology company, IQAX, 18 vessels have been delayed by the strike so far, while American business news channel CNBC reported that it could take around two months to clear the backlog.
Danish container carrier Maersk has also announced that the strike has affected logistics operations in and out of the United Kingdom. "Our contingency measures are in place to combat the circumstances at Felixstowe, including making changes to our vessel line-up to maximise available labour at the immediate conclusion of the strike," said Maersk.
Copenhagen-based box line added, "Once normal service resumes at the end of the strike, we anticipate demand for carrier haulage to be at very high levels and therefore encourage customers to book early."