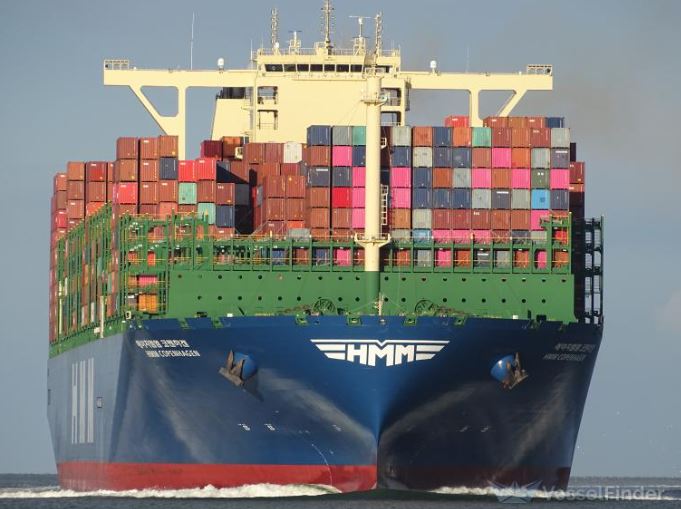 South Korea's flagship box line HMM is set to become a minor shareholder in compatriot shipping outfit Polaris Shipping, which focuses on operating very large ore carriers.
HMM and state-backed ship finance institution Korea Ocean Business Corporation are participating as financial investors in Woori Private Equity Asset Management (Woori PE), a private equity fund headed by Woori Financial Group.
Woori PE has been chosen as the preferred buyer to acquire Polaris Shipping from its owners, Kim Wan Jung and Han Hee Seung, who want to exit the shipping business. Kim and Han control Polaris through a combined stake of 86.38% held through direct holdings and through their holding company Polar Energy & Marine. Aeneas-NH Private Equity Fund, a consortium of NH Private Equity (a unit of Nonghyup Bank) and Aeneas Private Equity, holds the remaining 13.62%.
China's state-owned COSCO Shipping Bulk had also bid for Polaris and there were concerns about foreign ownership of Polaris, which transports iron ore and coal to South Korean steelmaking group POSCO and the national utility group Korea Electric Power Corporation.
Polaris, which owns 29 bulk carriers (including 18 VLOCs) and two LR2 tankers, will be sold for between KRW400 billion (US$301 million) and KRW500 billion (US$376 million). HMM will be contributing KRW60 billion (US$45 million) and KOBC, KRW40bn (US$30.1 million).
The company's net profit fell 32% year-on-year to US$92.54 million in 2022. While money-making, Polaris had weathered several crises that saw the company delaying its past attempts at an initial public offering, most notably the sinking of Stellar Daisy in March 2017 and the grounding of Stellar Banner in February 2020.
In August, Kim and Han were probed by the police over the transfer of some US$37 million from Polaris' funds to Polar Energy & Marine, resulting in Seoul Metropolitan Police Agency's Financial Crimes Investigation Unit raiding Polaris' office, seizing financial reports and hard disks.
The money was moved as loans and management rights, according to the local media reports.
---
Martina Li
Asia Correspondent