Maersk has announced it will continue not to accept any Iranian-owned containers on its vessels, applying potential fines and penalties in such cases, in a decision which is effective from 2020.
"Potential fines and penalties apply to all parties, including you, who facilitate the transit of Iranian-owned containers," highlighted the Danish carrier, which noted that Iranian containers are identified by, but not limited to, the following prefixes: TDIU, HDXU, IRSU, BANU and FURU.
Therefore, Maersk will not accept any laden or empty unit with these prefixes on its ships. Additionally, the Copenhagen-based shipping line said it screens containers to ensure compliance with this requirement.
"If any container with one of these prefixes is to be loaded onto a vessel operated by Maersk, please be aware that Maersk will take immediate action to offload the container," pointed out the company in its announcement.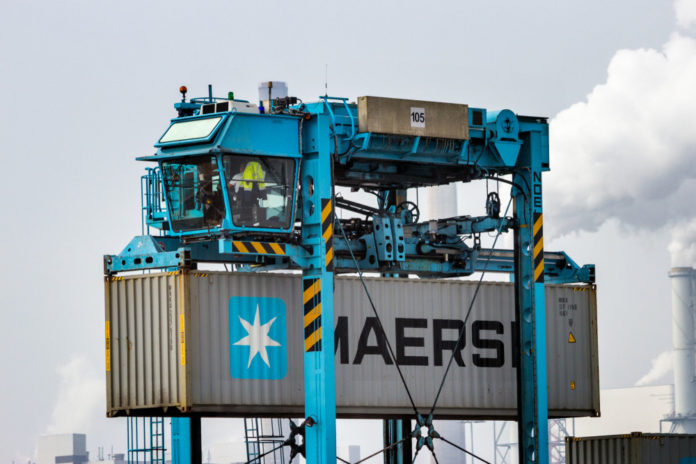 Maersk added that it will not assume any responsibility after the box is taken out of its vessel.
"Further, to the extent that you have caused a Maersk vessel to carry a container with any of the above prefixes and Maersk or any related third party suffers any damage or loss as a result thereof, it will be your responsibility to compensate such loss," said Maersk in its statement.
Container News has contacted Maersk asking what has caused the company to take such a decision, but there is no response at the time of writing.
However, the Copenhagen-based liner operator said in an announcement that with this action, it aims to "safeguard its operations".