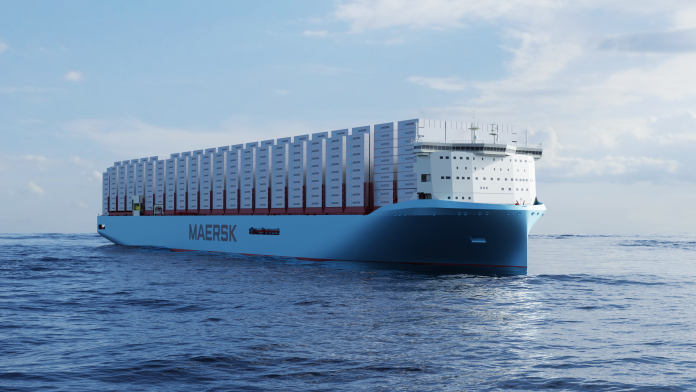 C1, a climate tech start-up, has raised growth capital from Maersk Growth, the venture capital arm of A.P. Moller – Maersk, in order to accelerate the scaling of their ultra-efficient catalysis, which will enable mass production of green methanol without the usual premium paid for sustainably produced methanol.
According to a statement by C1, besides the ability to function as a carbon-based feedstock for various chemical products, green methanol is the most tangible low-carbon fuel alternative to oil for container vessels today.
"We are proud to have partnered with the global pioneer in green shipping in an industry where many fear a first-mover disadvantage. The 19 methanol-enabled container ships they have ordered already are a strong advanced buying signal into the market. We look forward to joining forces with Maersk to make low climate impact shipping a reality," stated Christian Vollmann, co-founder of C1.
Green methanol is the preferred alternative fuel for decarbonising the transportation sector and saving millions of tons of CO2, according to C1, but pricing and scalability remain important issues.
"With current technology, powering our vessels with green methanol will be much more expensive. We believe in C1's ultra-efficient catalysis to bring down the price – and scale fast with their decentralized approach," mentioned Maria Strandesen, head of future fuels innovation at Maersk.
Starting with quantum-chemical simulations, C1 has invented new ultra-efficient catalysis for green methanol to be produced from waste biomass or CO2 and H2, which will enable green methanol to become cost competitive.
Due to C1-reactor's containerised design, which is now in the pilot stage, production is conceivable where sustainable feedstocks are accessible or adjacent to harbors where green methanol is required to fuel the vessels.
"Green methanol is the most promising way to drastically cut emissions from long-distance shipping at scale in the short term, and we see much traction in that space. We are really excited about C1's cutting-edge scientific approach, reinventing every production step," said Peter Votkjaer Jorgensen, a partner at Maersk Growth.
Source: Container-news