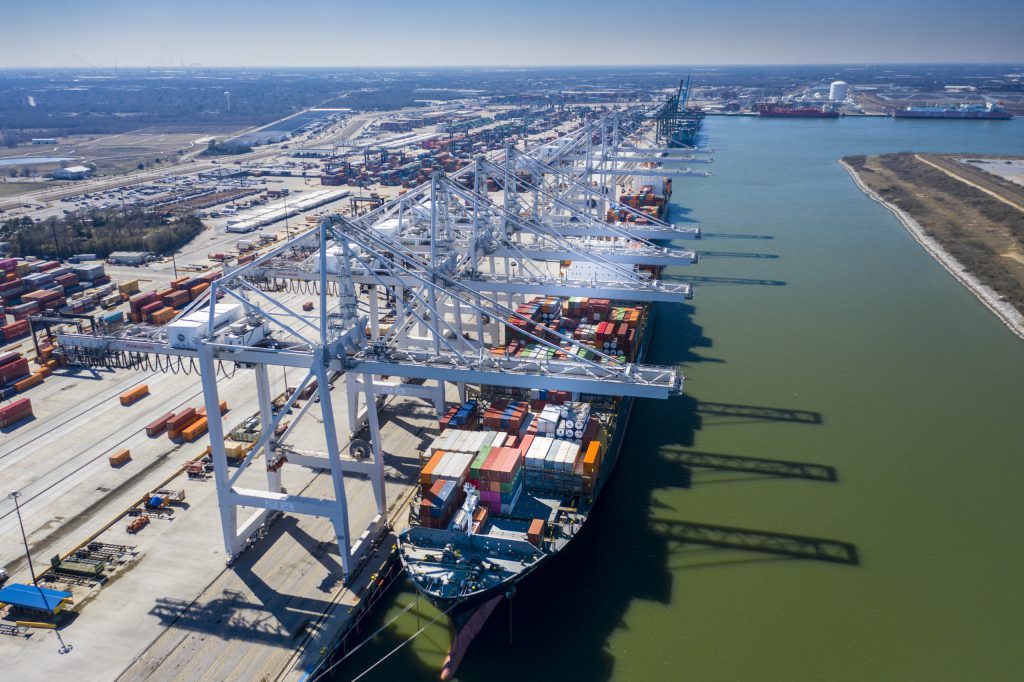 Container exports from Port Houston continue to exceed the previous year's figures with loaded exports being up 17% year-on-year, driven mainly by increased demand for resin exports.
Through April, Port Houston handled 1,026,260 loaded TEUs, breaking the million-TEU barrier earlier than ever before.
Import container traffic was predicted to decline this year compared to the record-breaking numbers of 2022. Although loaded containers at Port Houston declined by 10% in
April compared to the same month in 2022, they are up 3% for the year.
The overall container volume at Port Houston reached 307,879 TEUs in April, translating to a year-on-year fall of 8%.
Year-to-date total container volumes remain relatively unchanged, compared with the same period last year, at 1,241,910 TEUs.
"As we continue to move past the pandemic's enormous impact on the global supply chain, cargo activity looks to be resuming locally, and Port Houston has restored a balance of imports and exports," said the US port in a statement. In fact, through April Port Houston's total container cargo consisted of 51% imports and 49% exports.
Houston Port terminals are continuing a transition to cleaner equipment, with the recent arrival of 16 new yard mules for the container terminals.
The port said these new, clean diesel yard trucks will help mitigate emissions and optimise the movement of cargo around the terminals. In addition, three new neo-Panamax STS cranes are currently in-route to the Bayport Container Terminal as part of the overall plan for additional wharf space and capacity there. Last but not least, Bayport's new wharf 6 is expected to be open to vessels in the third quarter of this year.
Sources: Container-News