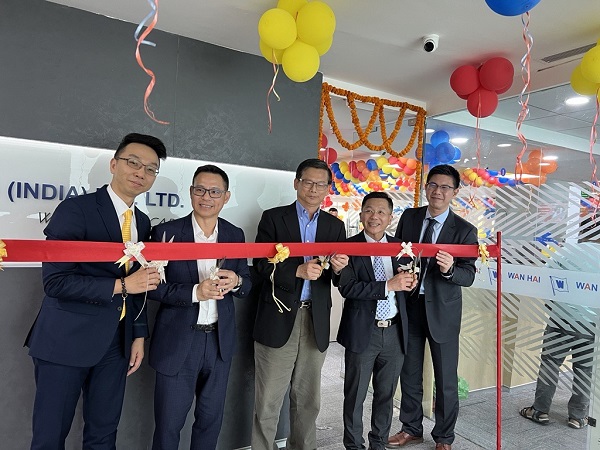 Wan Hai Lines established a non-port office in India for the first time in response to the domestic demand in the country's inland, aiming to expand into the Indian market.
The Taiwanese ocean carrier has now five owned offices in the country, including facilities in Mumbai, Chennai, Mundra, Vizag, and the new office in Delhi.
According to the Indian Ministry of Commerce and Industry's 2023 Foreign Trade Policy, India's export trade volume would exceed US$2 trillion by 2030. As a result, Wan Hai is optimistic about India's future import and export situation.
On the evening of 19 May, Wan Hai India Delhi Branch hosted an opening ceremony at the Hyatt Regency Hotel with many key clients and visitors present at the banquet.