The Port of Los Angeles (POLA) had the busiest June in its history, handling 876,430TEU, which represents an increase of 27% compared to the same month of last year, and a growth of 15% compared to the previous June record in 2019.
Specifically, the imports conducted during June were 467,763TEU, noting a rise of 27%, compared to last year's corresponding period. At the same time, the loaded exports decreased by 12% with 96,067TEU, presenting the lowest amount of exports in POLA since 2005.
Furthermore, due to the strong demand in Asia, the empty containers had a huge surge of 47% compared to June 2020, climbing to 312,600TEU.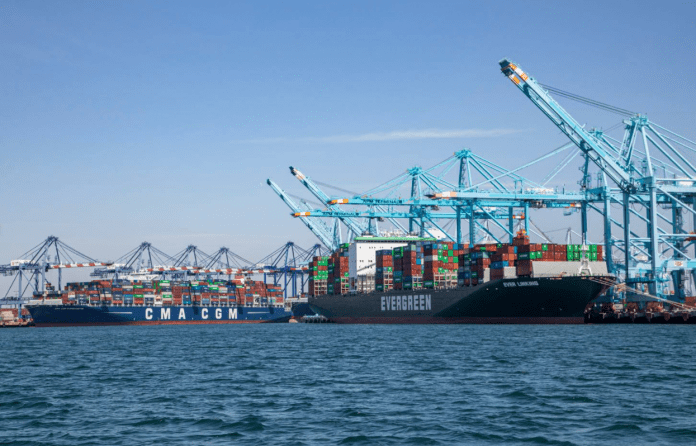 "Key economic indicators all suggest that US consumer spending will remain strong through the remainder of 2021," said POLA Executive Director, Gene Seroka. "Even as Americans return to airline travel, vacations and in-person events, retail sales and e-commerce remain robust."
In the meantime, Los Angeles made a new milestone for any Western Hemisphere port, as the fiscal year (FY) 2021, which started on 1 July 2020 and ended on 30 June 2021, closed with volumes of more than 10 million TEU, higher by 12% than the previous 12-month record in the FY 2018-2019 (9.68 million TEU).
During the first half of the year, there is a rise of 44% in overall cargo volumes compared to the last year's results, with 5,427,359TEU.
According to a statement, during the past 12 months, the Port of Los Angeles has set eight monthly records, two highest-performing quarters, and top four individual months through its 114-year history.