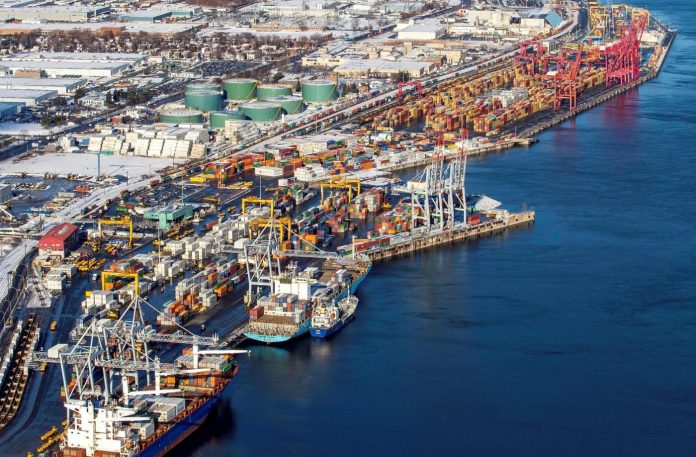 Port of Montreal
The Port of Montreal and HAROPA Port renew their agreement aiming to strengthen the trade corridors between Canada and France.
In order to consolidate their relationship, engage in deliberations, initiate actions and promote mutually beneficial approaches, the two port authorities signed their international cooperation agreement, which focusses on the following five pillars.
The first one is commercialisation and development of logistics clusters outside the port territory, secondly, the energy efficiency and sustainable development, thirdly the long-term viability of infrastructure and innovations, next, the job attractiveness and diversity and finally, collaboration between port authorities and trade corridors.
The agreement was signed on 28 April by Martin Imbleau, president and chief executive officer of the Montreal Port Authority (MPA), and Stéphane Raison, CEO of HAROPA Port.
This agreement was signed six years after their first international cooperation deal.
"The renewal of this agreement is an important signal to strengthen cooperation and exchanges between two very similar ecosystems, the Seine Axis and the St. Lawrence. We hope to be able to put in place a number of innovative initiatives that will serve to green transport between France and Canada and provide our clients and partners with a decarbonised logistics services," commented Stéphane Raison.
Sources: Container-News