South Korean ship owner Sinokor Merchant Marine has reportedly ordered up to a dozen 1,800TEU feeder ships from compatriot shipbuilder Hyundai Mipo Dockyard (HMD).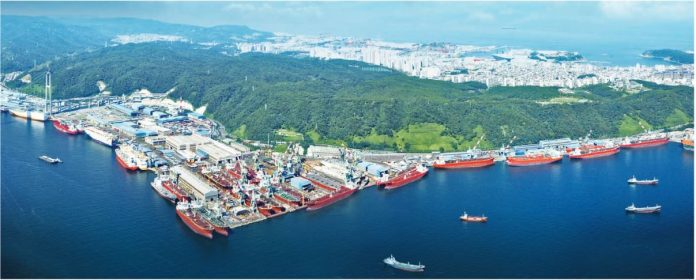 Anchor Shipbroking stated that Sinokor had placed firm orders for six ships, with options for another six vessels. Each ship is said to be priced at around US$27 million.
Sinokor operates an intra-Asia feeder service and functions as a tonnage provider in other vessel segments, including larger container ships that are fixed to other operators. Reportedly the largest privately owned South Korean ship owner, Sinokor owns 53 container ships with a total capacity of 112,257TEU.
The company has four 1,080TEU newbuildings that are due to be delivered from CSSC Huangpu Wenchong Shipbuilding by year-end, as well as four 2,400TEU newbuildings that are pending delivery from Jiangnan Shipyard between October 2021 and April 2022.